Lake Lanes, Wall Lake, IA -- June 19,2004.
Thanks to Darrin and all the crazy bowling alley people this was a bash to remember.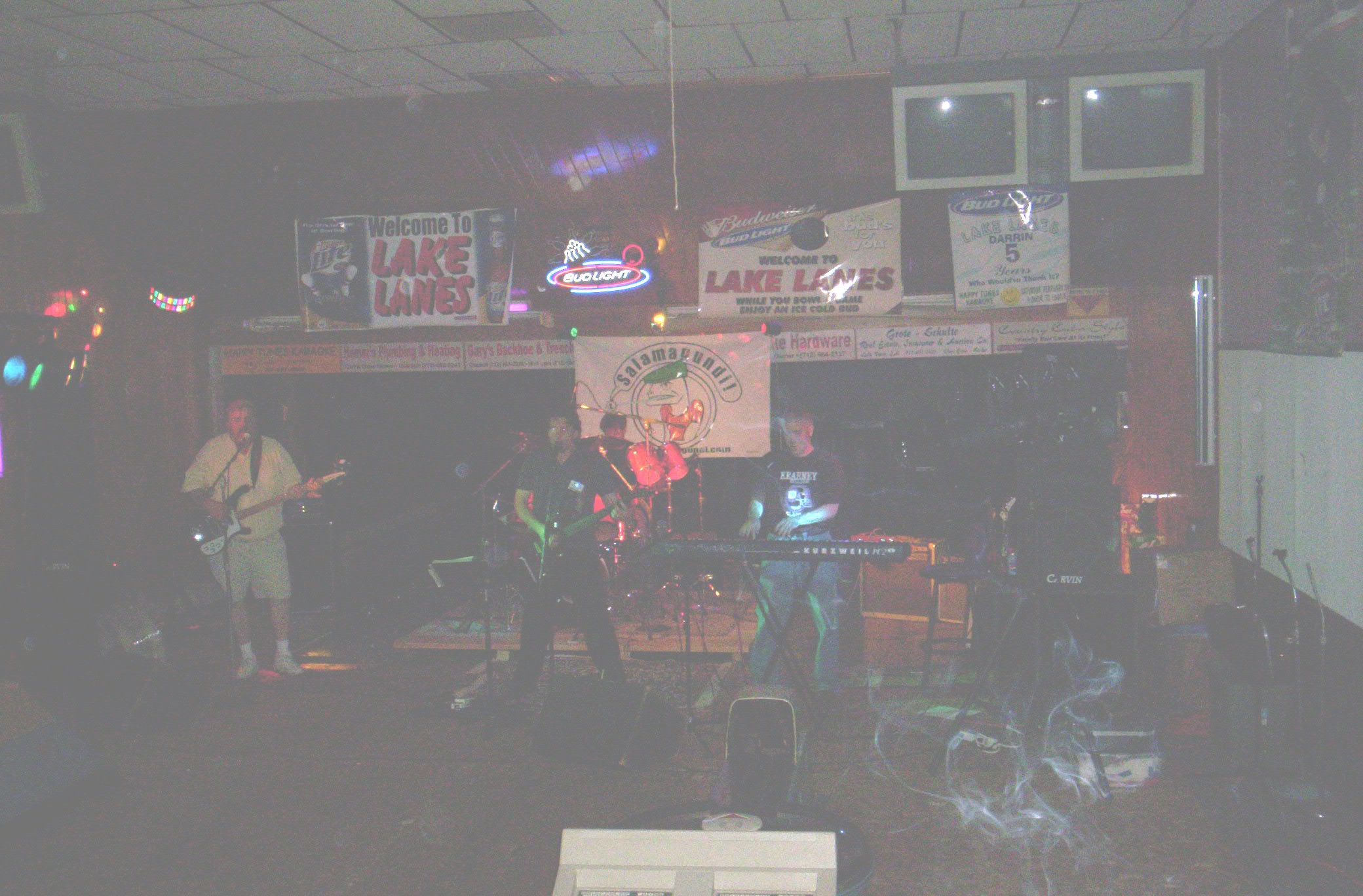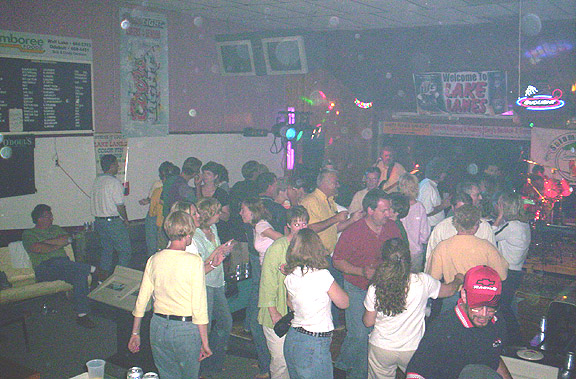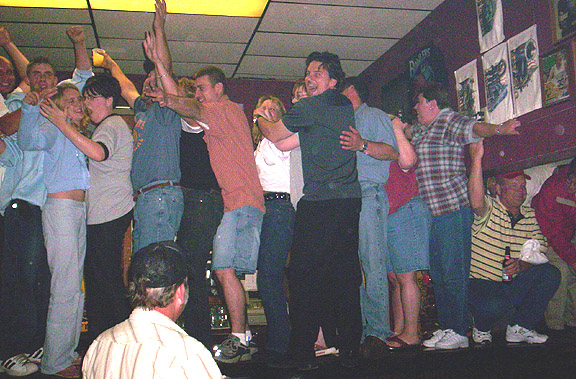 Salamagundi can now proudly boast of participating in the bar dance record at Lake Lanes, 32 fun loving fools.
Click here to view more pictures on the Lake Lanes website......